Oakland University held a ribbon cutting ceremony on Friday, Oct. 26 to celebrate the re-grand opening of the university's student union, the Oakland Center, which recently underwent a 60,000-square-foot expansion that included $46 million in renovations to the existing building.

"It has been a pleasure to see this project take shape, particularly because it answers such a great need," said OU Trustee Richard DeVore. "There is nothing I have been involved with at Oakland as important as this facility."

Welcoming nearly 1.7 million visitors each year, the Oakland Center currently serves as "the living room" of OU's campus, providing year-round opportunities for campus involvement and social engagement.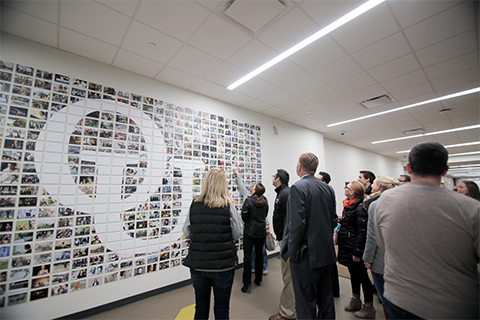 "This is our house, this is our living room, and we're proud of it," said Glenn McIntosh, vice president for student affairs and the university's chief diversity office. "We'll never be ashamed to have guests over."

The expansion project kicked off in the spring of 2017 and included renovations to the Oakland Center's dining space, banquet meeting rooms, offices, kitchen areas, retail space, and student support and service areas.

"When I look at this space, I see amazing things," said Ora Hirsch Pescovitz, M.D., president of Oakland University. "This building was conceived with our students in mind. They were the ones who challenged us and inspired us. They told us what they needed and what they wanted, and we listened."

Among the top concerns students identified as impacting campus life was the overcrowded conditions inside the Oakland Center, where students often struggled to find an outlet to plug into or a quiet space to study.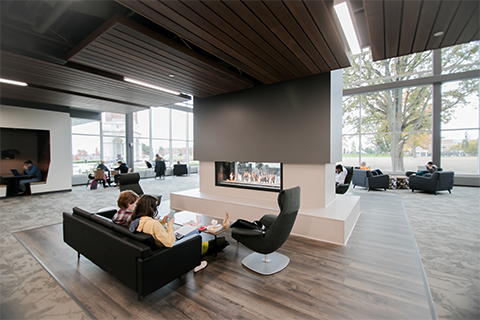 "In the old Oakland Center, students would struggle to find sitting space, wait in absurdly long lines, and student organizations would compete to use limited space," said Ryan Fox, president of the Oakland University Student Congress. "Those days, thankfully, are in the past. With this new expansion, these problems are being alleviated."

In addition to expanded space, the renovated Oakland Center features multiple fireplaces, private meeting spaces, a 10,000 square-foot ballroom, ample seating and a reflection room, as well as the new Plum Market, which provides a variety of healthier and innovative food choices on campus.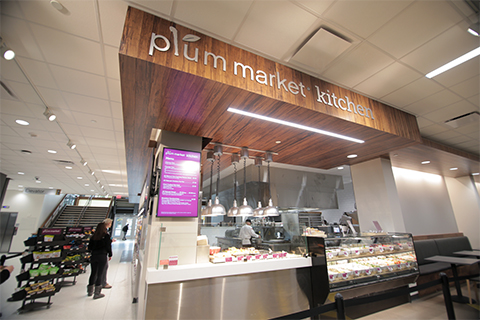 "We already had the first Chick-fil-A in the area, but our students said we also need a Plum Market," Pescovitz said. "We listened to all the things our students told us, and I think when you walk around this facility, you'll see we didn't just do the bare minimum when it came to giving them the things they told us they needed. We did all those things, but we did them in a state-of-the-art way."

That includes the new Habitat, a student performance and entertainment venue located on the main and lower levels of the Oakland Center.

"This space — the Habitat — is where students recently watched the gubernatorial debate," Pescovitz said. "I was blown away by how engaged our students were. They engaged in a discussion that was intelligent and inspiring. We at Oakland are so fortunate to have the most remarkable students, but having a space like this that allows them to do that is really exceptional. It's an amazing space."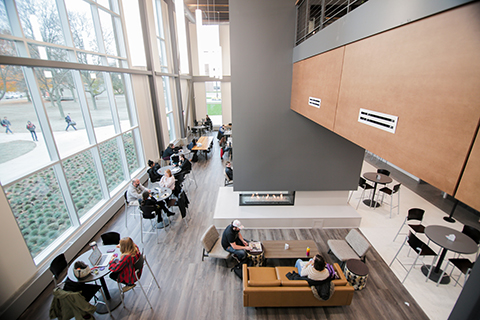 Chris Reed, director of the Oakland Center, agreed.

"This space is truly dynamic and transformational," he said. "It was so important to pay attention to every minute detail and consider every opportunity this building had. We made sure everyone was a part of it — students, faculty, staff, alumni and the community. It was our goal to create a facility where you could walk in and have that 'wow' moment."

To learn more about the Oakland Center, visit www.oakland.edu/oc.