Gaining a secure foothold in the music industry is no simple feat. Maybe one in 100 hopeful musicians manages to find any kind of job in music, and even fewer actually manage to make a living as performers. But Pato Margetic is well on his way to becoming one of those success stories.
Known as Pato Motown on the stage, the smooth-voiced singer and composer has succeeded in turning his craft into a career spanning a range of genres, from rock and down tempo singer-songwriter material to pop and R&B. Yet as with any successful artist, however, Margetic's success didn't happen overnight.
The son of an Argentine soccer player who spent much of his career in the U.S., Margetic was raised in a deeply Roman Catholic household where he grew up listening almost exclusively to religious music. The first "secular" record he owned was a Jimi Hendrix album, which inspired him to teach himself guitar.
From there, he began writing his own songs and recording his own material. He self-produced an album during his senior year of high school and managed to sell upwards of 400 copies to his classmates, which proved to be an auspicious start to his recording career.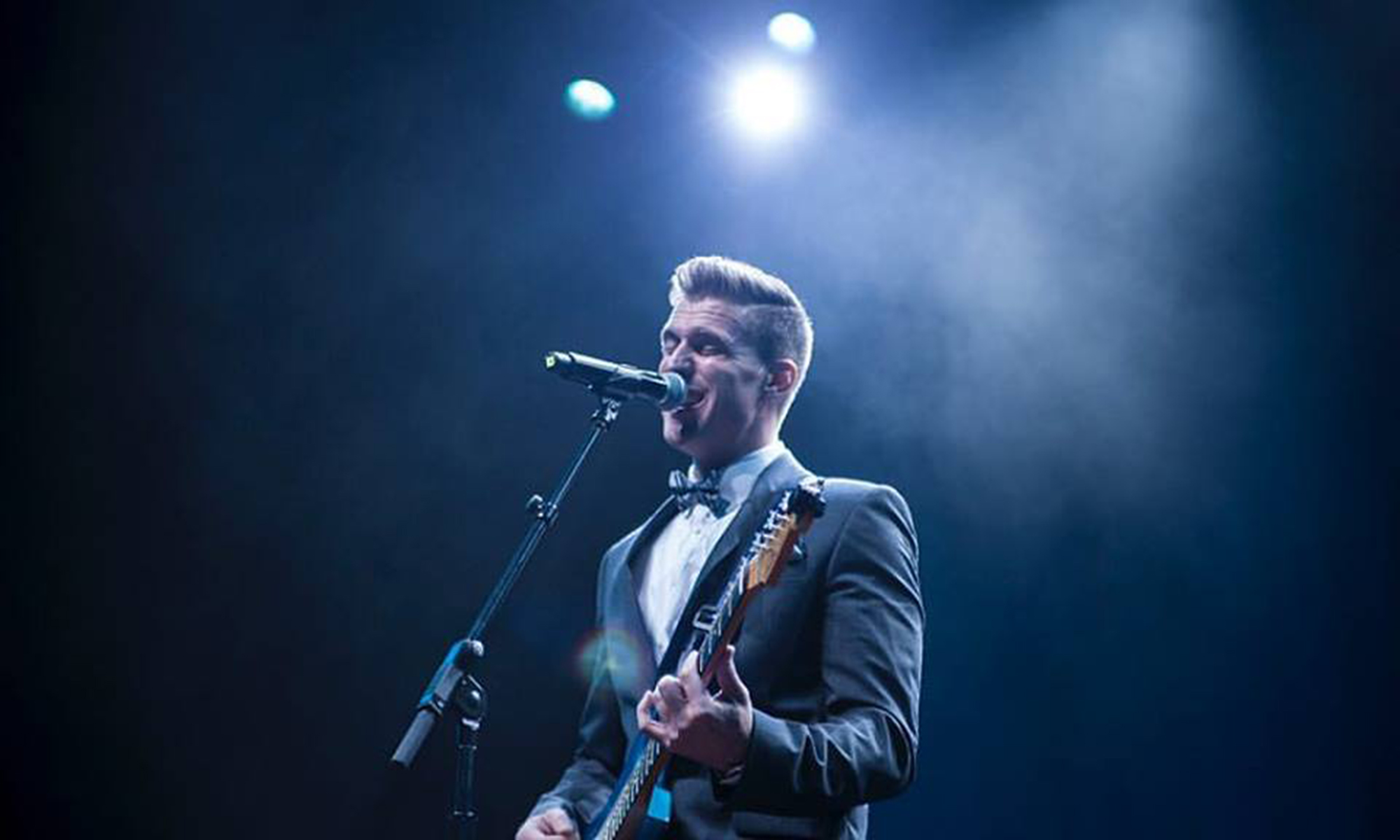 Oakland University alumnus Pato Margetic performing a set in downtown Detroit. 
After a brief post-graduation stint in L.A. spent pursuing work in the entertainment industry, Margetic returned to metro Detroit and enrolled at Oakland University.
While deciding on a course of studies — he initially planned on studying to become a history teacher — Margetic continued to hone his craft while performing at bars and other venues in Rochester and around Detroit.
He eventually transferred to the Department of Communication and Journalism, where he found a curriculum that matched his musical aspirations and mentorship from associate professor Kellie Hay, whom he describes as his "savior."
"Professor Hay was really strong with creative writing and slam poetry," says Margetic. "When I took her class, we met each other and we got along really well. We ended up doing a private study where I would write music around her slam poetry. She would always come out to the performances and bring a couple of professors with her."
With support from OU faculty and fellow students, Margetic was able to continue developing his original material while finishing his degree. Since graduating in 2010, his career has steadily picked up speed as he accrues record deals and performance opportunities around the country. Despite not studying music at OU, Margetic still attributes much of his current success to his time on campus.
"That push and motivation from professors like Kellie Hay was, I think, key to my success and confidence," he says.
Look out for Margetic's name on playbills around Detroit — he's a fixture onstage at the city's casinos and music venues. You can also expect new material — gospel, this time around — from him and his band this year.