Since Emily Naughton was a little girl, she remembers her grandmother, retired nurse Marie Tamburo, always being there to care for her family. Last year, when Naughton graduated from the School of Nursing, her 91-year-old grandmother made a point to be there during her pinning ceremony so she could pass the baton as the family caregiver.
"It was a huge deal," Naughton says. "It was such a sentimental moment for me and my family." 
Tamburo, 91, entered the nursing profession under much different circumstances. Her high school nurse recommended that she pursue a nursing career after graduating in 1944 and nurses were high in demand because of World War II. The Pennsylvania native went to nursing school not far from home in Pittsburgh. Her husband's job later brought their family to Michigan, where she worked at St. Joseph Mercy Oakland for 17 years.
Both Naughton and Tamburo note numerous differences in their nursing school experiences. For example, in Tamburo's day, nurses followed a strict dress code and lived at the hospital where she went to school.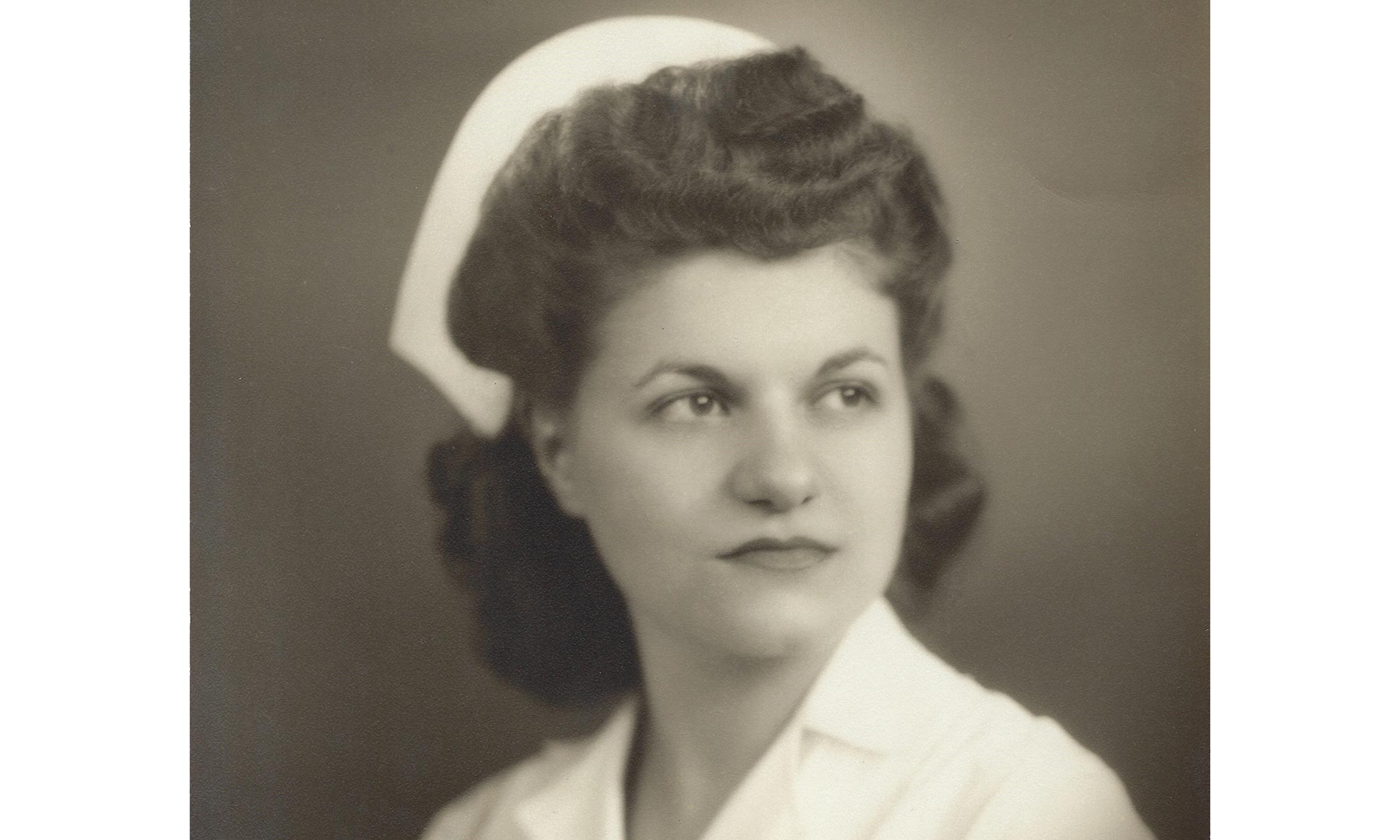 Emily Naughton's grandmother, Marie Tamburo, in her nurse uniform. 
"She was in that environment 24/7," Naughton says. 
Tamburo says the biggest changes since her early days in nursing have been technological improvements and expanded responsibilities for nurses.
"I think it's all better," she says. "The nurses today have more knowledge and are able to do more procedures than the nurses when I was in training."
Tamburo has now been retired for 17 years, but she still takes continuing education classes to maintain her nursing license. Naughton says her grandmother is a "huge advocate of education," but she wasn't the only inspiration behind Naughton's choice to attend nursing school. Naughton has had a lifelong passion for science, partly encouraged by a former biology teacher.
When Naughton told her grandmother of her decision to pursue a nursing degree, Tamburo's response was: "Go for it." 
"I didn't want her to be a nurse just because I was a nurse," Tamburo says. "I wanted her to like it."
Naughton certainly radiates enthusiasm for her new profession.
"When you're there at the hospital and you're dealing with a patient in their most vulnerable moment, it's very touching and it's very rewarding," she says. "When they say thank you, it ... melts your heart."
As a new nurse venturing into her professional career, Naughton seems to apply the same loving care Tamburo gave her growing up to her new patients.
"I try to treat each patient like they were my family member, because you want the utmost care for your family," Naughton says.
This article originally appeared in the spring 2018 issue of Pulse Magazine. For more information about Oakland University's School of Nursing, visit oakland.edu/nursing.