Now that summer is in its homestretch, Oakland University faculty, staff and students across campus are slowly getting back into the swing of things. And OU alumni Jared Freeman, SHS '08, and Nate Langley, CAS '11, of Applied Fitness Solutions are here to help.
In order to get your mind and body fit for the new school year, we asked them to create a course that would ease us back into our campus commutes and enjoy the views of some of our scenic routes. The result is the Grizz Grind—a 5K tour around campus to five locations with recommended exercises at each stop.
Think you have what it takes to hit all five? Take a photo at each station and send to social@oakland.edu for a chance to win a 6-month free membership to an Applied Fitness Solutions gym. Here's a map and what's in store at each station: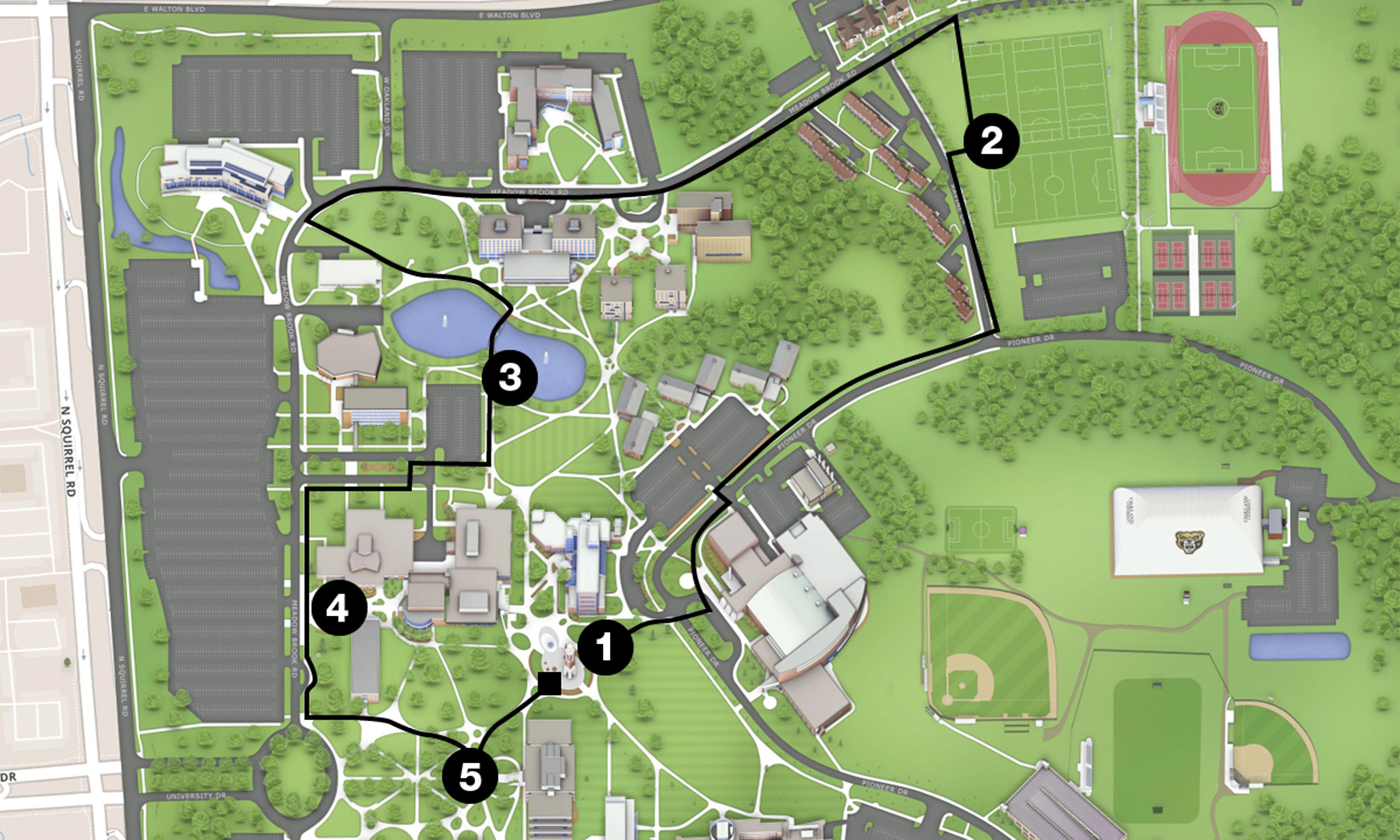 Stay on top of your grades early and hold that high GPA for the rest of the year. Push yourself. You can do it.

2. Walking Lunges at the Upper Fields
The start of a new school year at Oakland University means a Michigan winter isn't too far behind. Walking lunges keep your legs strong and prepared for when the snow comes.
3. Pushups at Bear Lake
Pushups will give you the arm strength you need to carry heavy textbooks across campus.
4. Up Downs at the Oakland Center
Up Downs are all about stamina. Use this exercise as practice as you prepare to pace yourself through another school year.
5. Squats at the Kresge Library
It's good to take frequent breaks while you study. This means getting up several times to stretch your legs. Squats can help with that.