Donna Free has been an educator for nearly three decades. In the classroom, her instruction is guided by her experiences working in public accounting, and a desire to give her students the same kind of supportive learning environment she experienced as an accounting student. 
"When I was a student and very active in accounting organizations, I had excellent faculty advisers who definitely spent time with me," says Free, who received her master's degree in accountancy from the University of Missouri–St. Louis. "I make a lot of time for students. Being present and giving students the opportunity to reach out to me for consultation is important to me, whether it is about a class or a career path."
In her 17 years as a professor in the Oakland University School of Business Administration, Free has focused on students while in roles such as special instructor of accounting; coordinator of graduate business programs; faculty coordinator, masters of accounting program; and interim faculty director of the executive MBA program.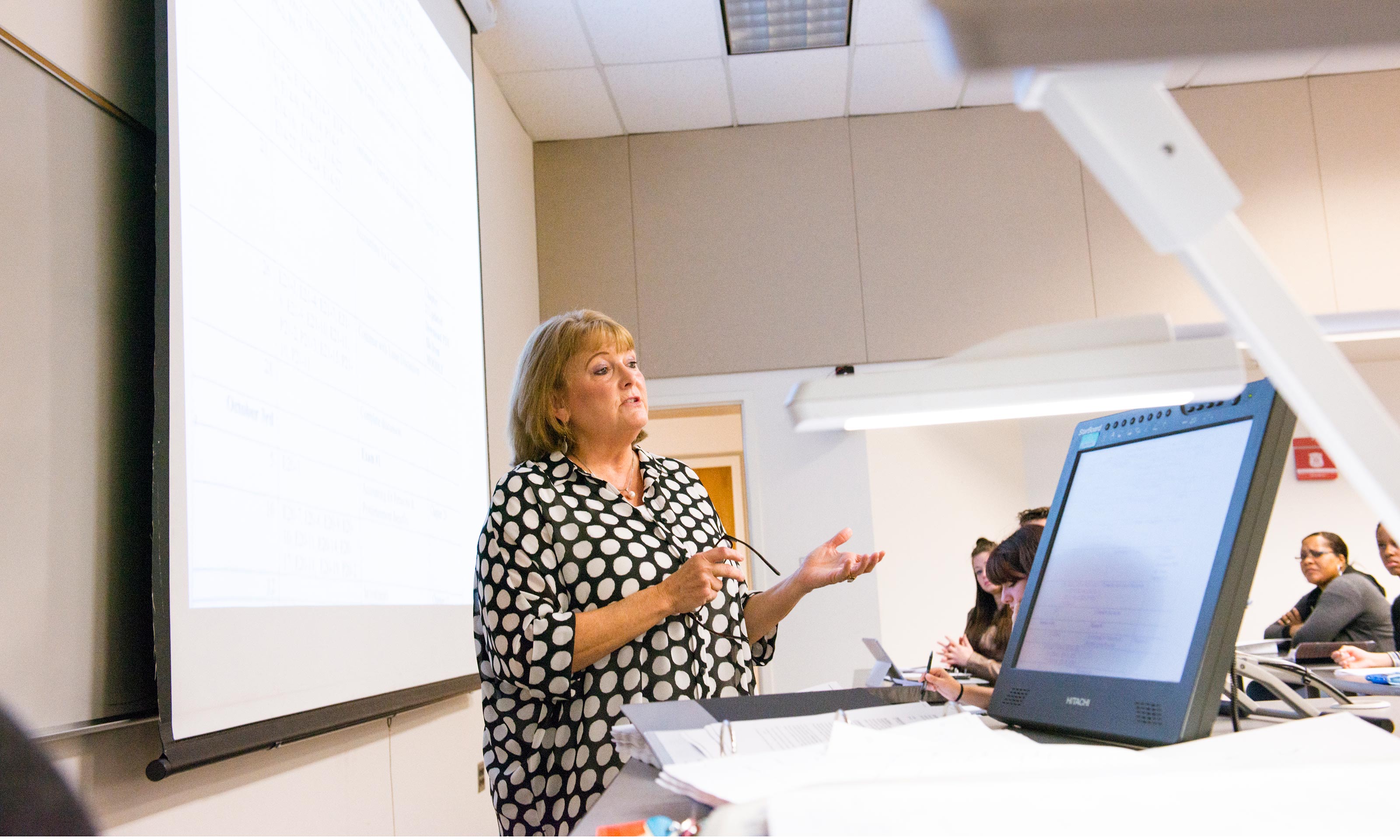 "The fact that I had memorable mentors made me realize how valuable mentorship is in education," she says. For that reason, Free has made mentorship a focal point in her student interactions.
In recognition of her hard work and dedication, the Michigan Association of Certified Public Accountants (MICPA) honored her with its 2017 Accounting Teaching Excellence Award. "It's really nice to be recognized for something I am so passionate about," says Free.
She insists mentoring the next generation is already an honor. "Preparing future accounting professionals is really meaningful," she says. "I love when students tell me they like accounting and want to be an accounting major because of what I do in the classroom. When a student gets as excited about accounting as I am, I know I've done my job."