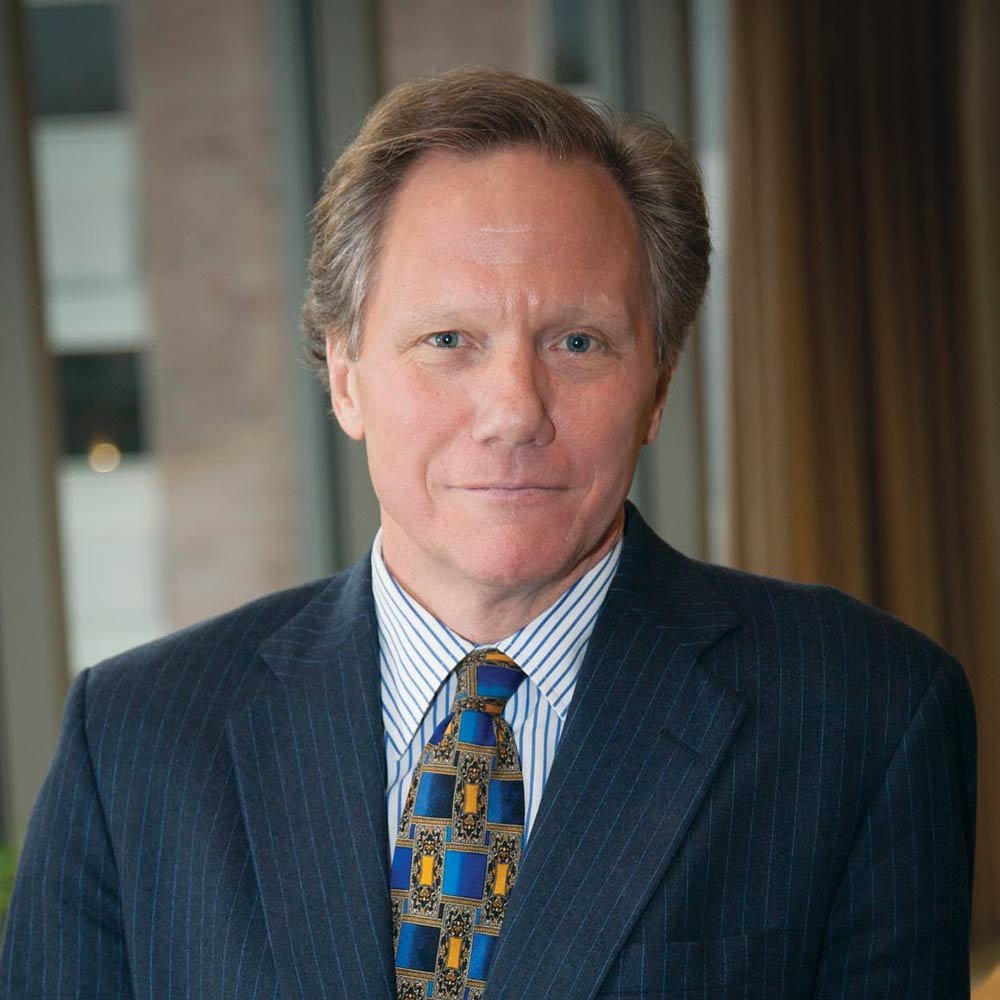 Mike Kenny
This approach motivated Kenny as an OU student earning triple majors in History, Philosophy and Political Science, and throughout his professional career as a prominent trial attorney at one of the country's leading law firms. In 2013, the OU Alumni Association recognized Kenny, CAS '78, with a Distinguished Alumni Achievement Award for his contributions to the legal profession.
Mike and his wife, Beth, also strongly believe that putting forth one's best effort should be rewarded — a main reason they chose to establish the Michael P. and Elizabeth A. Kenny Merit Scholarship for the Sciences.
"We created our scholarship in the hopes of helping high- achieving science students in two ways: We wanted to help OU attract and retain excellent students and we wanted to honor these students with a title that reflected their merit," Mike explained. "By creating the scholarship, we hope that terrifically talented young men and women will be able to pursue their intellectual passions and enhance the reputation of OU."
Notable in prestige and monetary value, the Kenny Scholarship is awarded annually to promising undergraduate students in the departments of Biological Sciences, Chemistry or Physics. Senior Bioengineering major Elizabeth Jankulovski is one of this year's three exceptional College of Arts and Sciences recipients. She considers the Kenny Scholarship a tremendous gift.
"I cannot express how thankful I am for this award, as it allows me to focus more time on my studies in my last year at Oakland," Jankulovski said. "It confirms my belief that one can reap the benefits of hard work and dedication."
Ten OU students have benefitted from the Kennys' generosity since the fund was endowed three years ago, and financial burdens eased for many others through their earlier support of the Undergraduate Research in Science Fund and the Kenny Fellowship for Biomedical Sciences.
"My education and experience at OU helped to lay the foundation for a rewarding professional life, which in turn has enabled Beth and me to engage in philanthropic activities," Mike said. "We are fortunate to be in a position to support OU."
"By creating the scholarship, we hope that terrifically talented young men and women will be able to pursue their intellectual passions and enhance the reputation of OU."