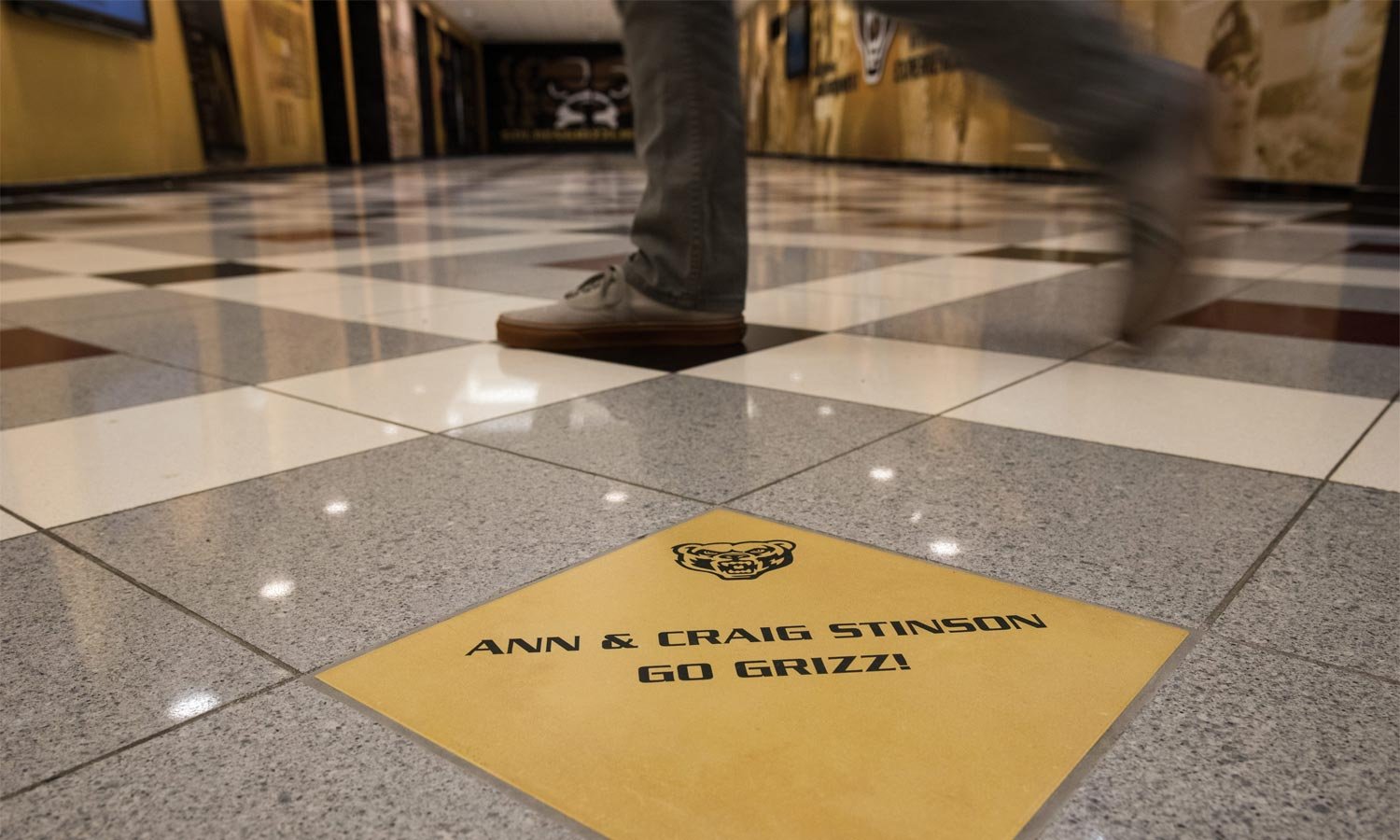 Golden Grizzlies fans can become a part of the hallway renovation leading into the O'rena by participating in the Athletics Center Gold Tile Program. Tiles will be placed in the current floor pattern, replacing more than 100 maroon tiles.
You can personalize the 12-inch by 12-inch gold tiles with up to four lines and 60 characters and include one of three available logos: the Bear Head; Pioneer Pete; or the Oakland University Sail logo.
"We wanted to incorporate more black and gold into the new design, so we decided to create something similar to what you see with brick programs outside of football stadiums where people could leave their footprint, or legacy, so to speak," said Padraic McMeel, senior associate athletic director for external affairs. "And we have history here with the university, the Division II Pioneers' history, and certainly the Golden Grizzlies' history, so that's how we came up with the three logos that people have to option of adding or not."
Each tile costs $2,500 with an additional $250 to include one of the three available logos. Tiles can be purchased with a one-time payment in full, or spread over a three-year period, McMeel said. Oakland faculty and staff also have to option of purchasing a tile through the University's payroll deduction plan.
For more information or to purchase a tile, contact Tara Bergeron, associate athletic director for development, at (248) 370-4034 or at bergeron@oakland.edu.