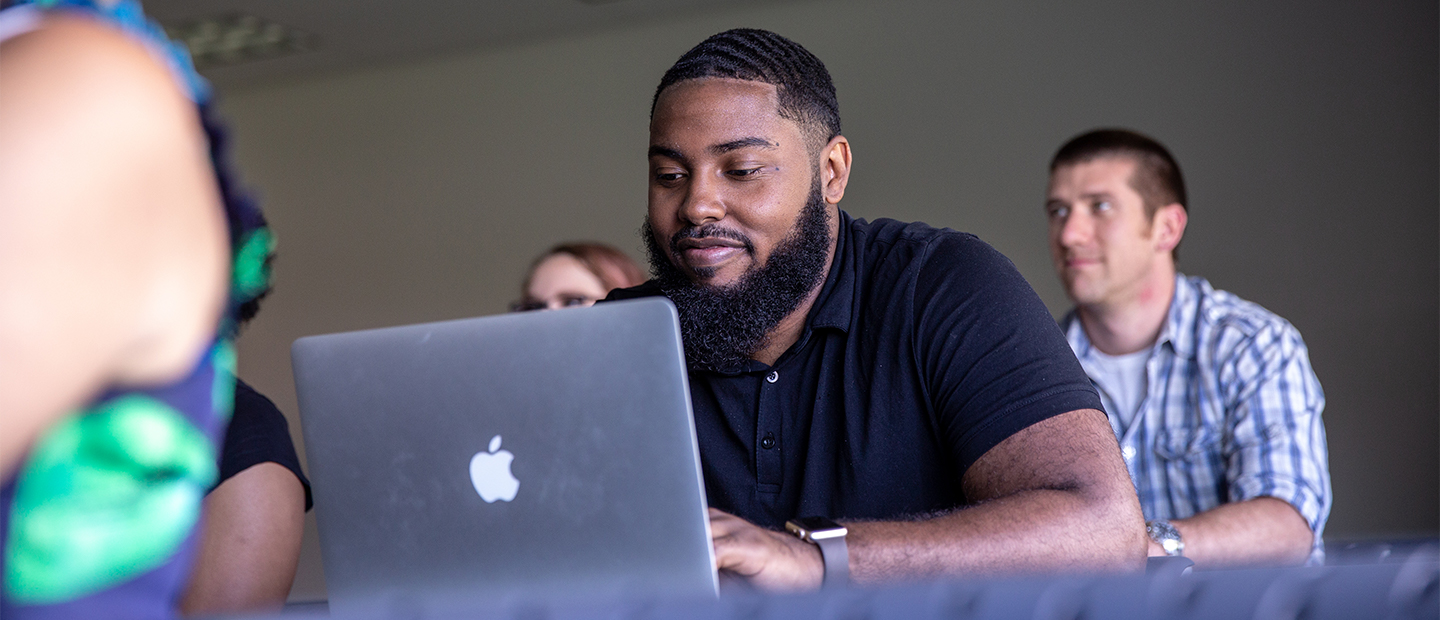 Online Learning Resources for Students


As Oakland University continues to adapt and adjust to keep our students, faculty and staff safe, we are providing several learning options to protect our campus community from COVID-19. Visit OU's Grizzlies Protect Grizzlies resources to learn more about the delivery types and Academic Experiences. 
Online learning isn't new to Oakland University. We over 30 fully-online programs as well as numerous online courses each semester. e-Learning and Instructional Support prepares faculty to teach online, but we are also a resource for students who are learning online. No matter if you chose to enhance your education through online course offerings, or find yourself unexpectedly thrust into the situation, here, you'll find support, help and plenty of resources to help you succeed. 
We are here for you!
Schedule of Online Courses
Online Student Services
First Steps
Read this Guide First: Student Guide for Online Learning (rev. 1/28/2021).
Make sure you have the technology and connectivity needed.

Students who lack computers to complete coursework remotely should contact the Student Technology Center for information regarding available resources.
If you do not have a reliable internet connection, check with your cell phone provider, many are offering expanded data services at little or no cost
If you are having trouble, be sure to communicate with your professor.

Instructor Communications

Understand how your instructor prefers to communicate with you. This information is often found in the syllabus.

Review the syllabus for each of your courses and make a plan.
Alternative formats of course materials are available by using Blackboard Ally. This tool provides increased digital accessibility for all students.
Here are some of our favorite tools for staying organized and on task.
Google Keep - Take notes, develop tasks lists, set reminders and share them with Google Keep.
Google Tasks - If you like checking boxes when a job is done, enable Google Tasks. These simple checklists make it easy to prioritize and group to-do lists.
Trello - Trello is the flexible and customizable way to organize plans and projects.
Online Learning Tips
Do's and Don'ts of Online Learning

DO develop a study schedule. Plan out when you will study. Following the plan will help keep you focused and on task.

DO break up study sessions. Avoid cramming by breaking study times into chunks with frequent breaks.

DO ask for help. Professors are here to help you! When you are struggling with a concept, communicate with them. Also, use your fellow classmates for help as well.

DO shut off technology that will distract you. Set your phone to silent, close down the social media pages and turn off your e-mail notifications during your study blocks to keep yourself productive.

DO plan ahead. Make sure you know when assignments are due and the process for taking exams.

DO explore our help resources on the getting help tab and check out our favorite organization tools on the first steps tab.
---
DON'T procrastinate. Hold yourself accountable with a study schedule and task lists. Waiting until the last minute to do assignments will not help you succeed.

DON'T disengage with the course. Actively participate in online discussions, interact with your fellow classmates, take part in any "live" sessions and stay in contact with your professor.

DON'T study in your bed. Have a designated study area with minimal distractions. Creating a good work environment will help you to stay focused on the task at hand.
Technical Requirements
Technical requirements will be different from course to course, but in general, your computing device (desktop PC, laptop, tablet, mobile phone, etc.)*  should:
Connect reliably to the internet

Run the most current version of your preferred web browser (Chrome, Firefox, Safari, Edge)

Run the most current versions of common web software (like Flash, Java, and the Adobe Acrobat PDF viewer)

Scan for viruses using an updated virus program

Update installed software automatically and regularly

Desktop PCs and laptops should have at least 6GB RAM and a 64 bit processor
Some courses may have additional requirements such as:
Playing video and audio files, either over the internet or via a downloaded file

Broadcasting audio and/or video via a microphone/webcam

Viewing files created in programs like Microsoft Office (Word, Excel, PowerPoint, etc.)
We do not recommend using software or hardware for which support is no longer available (i.e., the software/hardware is past its "end of life", as defined by the vendor).

* Properly configured Windows, Mac, and Linux desktop/laptop computers are able to run Oakland University's online course software without any problems, except in special cases, noted below. Tablets and smartphones may have reduced functionality with some programs, such as WebEx recordings. Please be aware that there may be some cases where you will need to use a desktop/laptop computer to access all the functionality of Oakland University's online course software.  
Specific Incompatibilities
Chromebooks are currently incompatible with WebEx, the web conferencing software used by the university for many synchronous class meetings (as of 4/29/2020).

WebEx will not work with the Linux operating system.

Specific courses may use technology that is incompatible with specific combinations of hardware and software. In those cases you should work with your instructor and e-LIS to identify a solution.