Colleagues,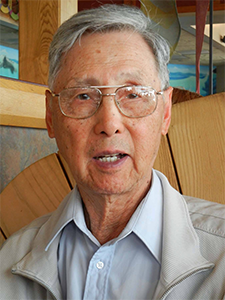 It is with deep sadness that I inform you of the death of Dr. Deshan Chang, who passed away on September 14, 2020. Dr. Chang joined the Oakland University community in 1995 as a PC Maintenance Administrator for the University Technology Services' Help Desk, where he continued serving until his retirement in 2009. 
After his retirement, Dr. Chang moved to Vancouver, Washington to be near his family. During his tenure at Oakland University, he was considered the Apple guru for many years. He was very motivated and possessed a wealth of knowledge and was an expert on Apple products. He was passionate about technology and continued to grow his technical skills after he retired from OU.
Dr. Chang would often keep up with OU updates and shared that he had many fond memories of many faculty and staff he assisted throughout his career at Oakland.
A celebration of life has not been planned at this time. To share your condolences, please visit Evergreen Memorial Gardens.
The University community extends heartfelt condolences to the Chang family and friends during this very difficult time.
Sincerely,
Ora Hirsch Pescovitz, M.D.
President