Monday, Dec 11, 2017
OUWB Welcomes Cynthia Ledford, M.D., as Associate Dean of Undergraduate Clinical Education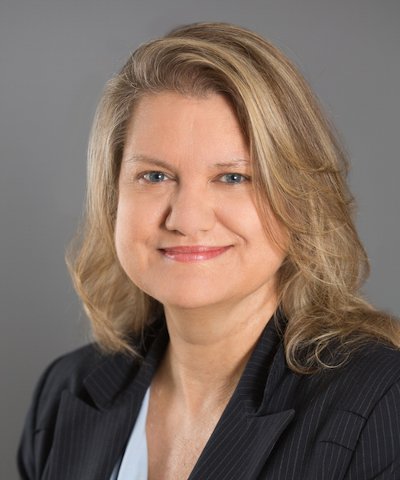 Dr. Cynthia Ledford will join OUWB in February 2018 as the new Associate Dean of Undergraduate Clinical Education for which she will be responsible for the development, implementation and delivery of the undergraduate clinical component of the OUWB curriculum.
Dr. Ledford comes to us from The Ohio State University (OSU) College of Medicine, where she currently holds the leadership title of Assistant Dean for Curriculum Design and Innovation. Dr. Ledford is a Professor of Clinical Internal Medicine and Professor of Clinical Pediatrics at The OSU College of Medicine.
"I look forward to this opportunity to join the wonderful team at Oakland University William Beaumont School of Medicine as together we strive to transform medical education in some of the most meaningful ways," says Dr. Ledford.
An innovative medical educator
Dr. Ledford is an internationally recognized innovator in medical education. She is an insightful and dedicated educator, and her leadership will be vital to OUWB's continued efforts to excel in medical student clinical training as we prepare physicians for delivering evidence-based, patient-centered care. She will be instrumental in assisting our medical students as they discover and share knowledge and continually improve the systems in which they work.
Dr. Ledford received her bachelor's degree from the University of Cincinnati and her Doctor of Medicine degree from The OSU College of Medicine. She completed her combined Internal Medicine and Pediatric residency at Cincinnati Children's Hospitals and Medical Center, and University Hospitals at University of Cincinnati.
She holds leadership positions in a number of national and regional professional organizations; she is a fellow for the American College of Physicians (ACP), an institutional representative for the Clerkship Directors of Internal Medicine (CDIM) and the CDIM representative for the Alliance for Clerkship Educators, among many others.
Dr. Ledford has received several awards for her work in medical education, including the 2015 Louis N. Pangaro, M.D., Educational Program Development Award from CDIM and the 2015 Evelyn V. Hess, M.D., MACP, Master Teacher Award from the ACP.