Tuesday, May 16, 2017
OUWB announces new chair of pathology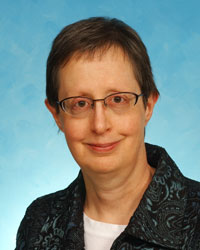 Barbara S. Ducatman, M.D. will join OUWB and Beaumont on July 31, 2017 where she will have an appointment at OUWB as Professor and Chair of Pathology.

Dr. Ducatman comes to us from West Virginia University (WVU) School of Medicine where she is currently Professor and Chair of Pathology, the Founding Associate Dean for Faculty Services, and the Founding Director of the WVU National Center of Excellence in Women's Health.

Dr. Ducatman received her M.D. degree from the Albany Medical College and completed a residency in anatomic and clinical pathology at the Mayo Clinic. She is subspecialty trained in cytopathology and is recognized as a national expert in this discipline. She has served at the Beth Israel Deaconess Medical Center (Harvard) and has also served in the U.S. Navy.

Dr. Ducatman has assumed leadership positions in academic pathology. She currently serves on the Executive Advisory Board of the Archives of Pathology and Laboratory Medicine, the highest circulation major peer-reviewed publication in the field, and is an associate editor of Academic Pathology.

She is also President-Elect of the Association of Pathology Chairs. Dr. Ducatman is widely published and is recognized as an outstanding pathology educator. We very much look forward to welcoming Dr. Ducatman to OUWB and to Beaumont Health.