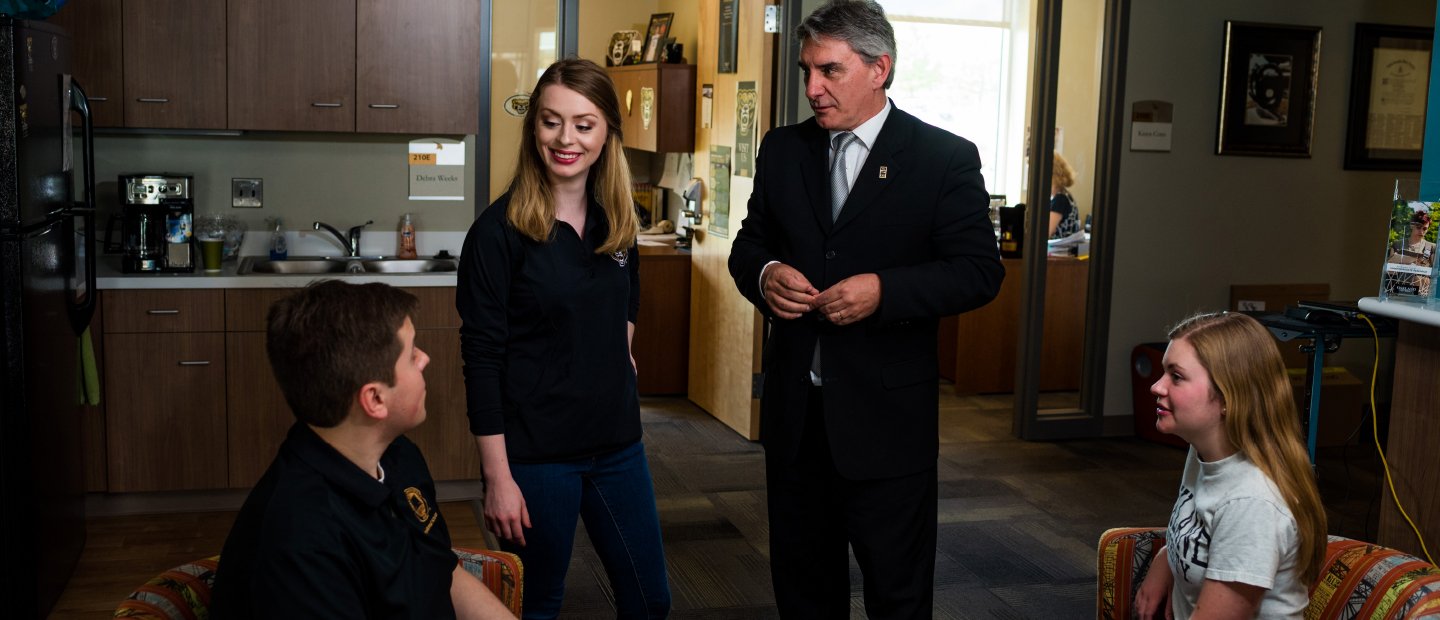 HC students are given a distinct path towards excellence in any degree. The advising team in the Honors College works to combine your major requirements with those in the HC to help you get the most out of your college experiences.
Appointments
Appointments can be made in one of 3 ways:
    1. Make your own appointment by following this link and logging in with your OU Net ID:  https://ou-      advisor.oakland.edu  * Be sure to fill in all the fields including phone number and reason for appointment.
    2. Call (248-370-4450) or stop by the Honors College *Include your full name, phone number, a few days and times that you are available and the reason for the visit. ** If you would like to schedule your appointment with a particular adviser, feel free to request that person.
    3. Email an advisor directly
Please remember that HC students are required to meet with an Honors College Academic Adviser at least once per year to maintain good standing in the HC. This helps to ensure you are on track to graduate and will be following the most beneficial HC Program Plan for you, related to your major.