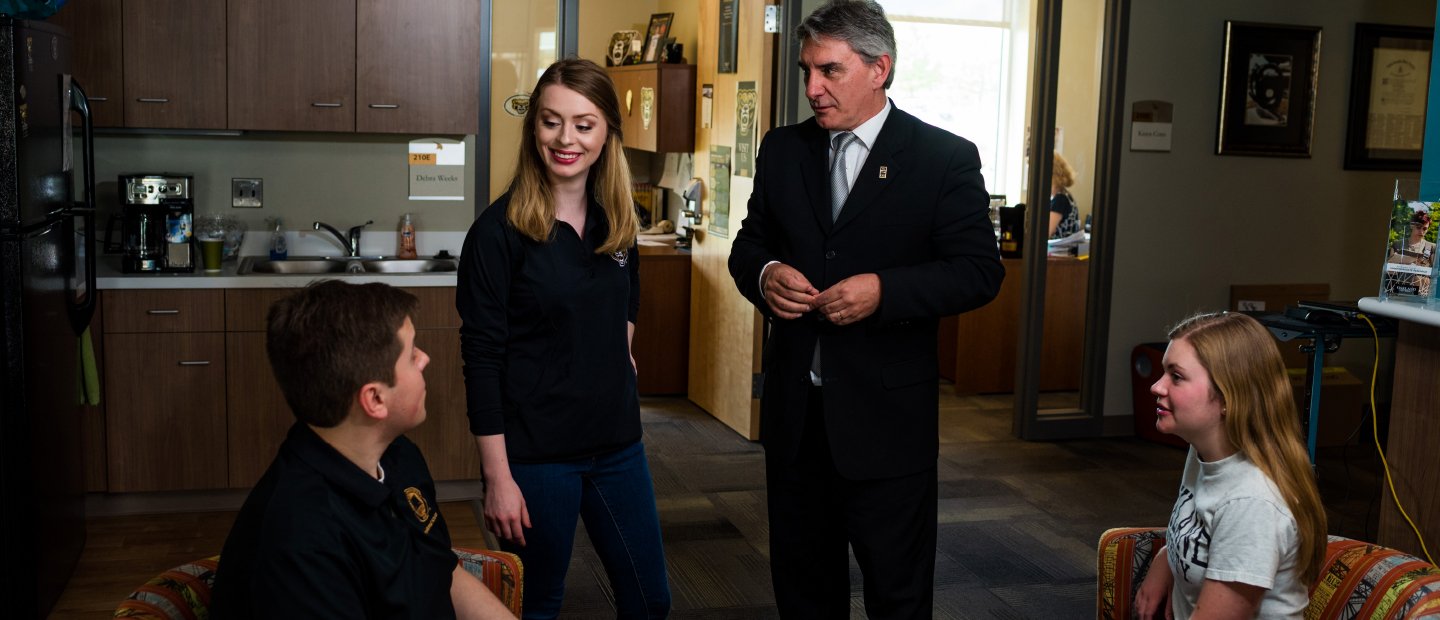 HC students are given a distinct path towards excellence in any degree. The advising team in the Honors College works to combine your major requirements with those in the HC to help you get the most out of your college experiences.
HONORS COLLEGE ADVISING TEAM

Anne Jackson:
 Assistant Dean:
jackson3@oakland.edu
---
For Honors College Academic Advising, Please Contact: 
Meagan Richard: Senior Academic Adviser: mrichard@oakland.edu
Jenna Przeslawski: Academic Adviser: jhprzesl@oakland.edu
Shaunda Mankowski: Academic Adviser: mankowski@oakland.edu
Advising Appointments
MAKE AN HC ADVISING APPOINTMENT
*Advising Appointments may be done IN PERSON (depending on the day and advisor) or VIRTUALLY
STUDENTS CAN MAKE THEIR OWN appointments by following these easy steps:
**PLEASE MAKE SURE YOU ARE LOGGED INTO YOUR OAKLAND EMAIL ON THE BROWSER YOU ARE USING TO BOOK YOUR APPOINTMENT
Click HERE to go to the "HC Advising Appointments" Google Calendar

Available advising appointments will show up as time slots on

YOUR OWN

calendar

so that you can easily see your personal conflicts and/or open times.

It will automatically take you to "today" and show the current week's appointments. 

To change weeks, use the arrows, top left

Find and click on the time slot of your choice

Check to see that both your FIRST & LAST NAMES have filled in automatically (this should happen if you are logged into your Oakland Email) but, if not, add

both

names

before Clicking Save
Once you have saved your appt., you will automatically receive a confirmation email with the Zoom link attached.

*If you wish to have an "

in person

" meeting, please email Meagan Slappey to let her know or ask part time advisors, Jenna Przeslawski or Shaunda Mankowski which days they are in the office.

*If you have any questions or need assistance, please email

hc@oakland.edu

 

or call our front desk at 248-370-4450
We are happy to help!
** Remember that HC students are required to meet with an Honors College Academic Adviser at least once per year to maintain good standing in the HC.
This helps to ensure you are on track to graduate and will be following the most beneficial HC Program Plan for you, related to your major.