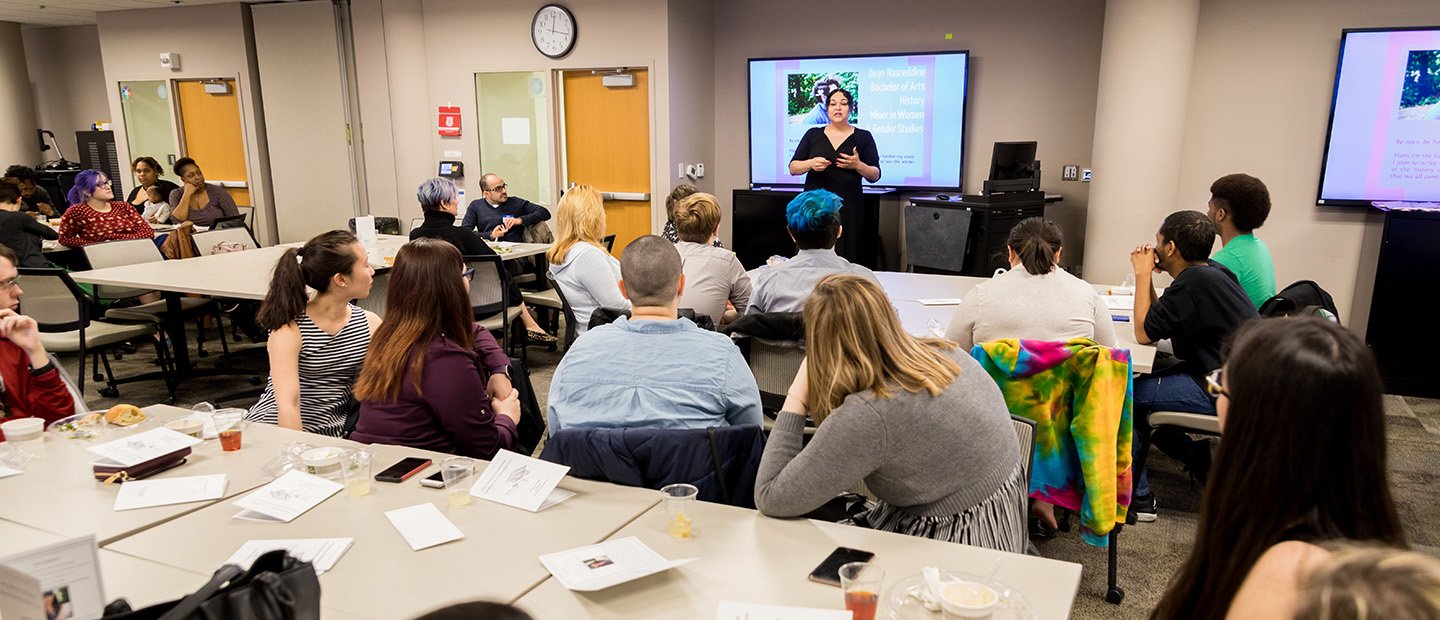 Students, Administrators and Faculty for Equality (SAFE) on Campus empowers students, staff and faculty to provide support to LGBTQIA colleagues at Oakland University. Training includes sexual orientation versus gender identity, defining LGBTQIA, includes group activities, campus resources, and guidance on making referrals. Training is now available in introductory and advanced levels.
Training Sessions
Training sessions are approximately 90 minutes long and varies between introductory and advanced level training.
Introductory training includes:

Information on LGBTQ+ terminology
The role of an ally
Group activities
How to make referrals
On campus resources

Advance training includes:

In-depth discussion surrounding social justice theories of being an ally
Provides more extensive information on lesser understood identities
Introductory training must be completed first and within the past two years to qualify.
Request SAFE on campus training