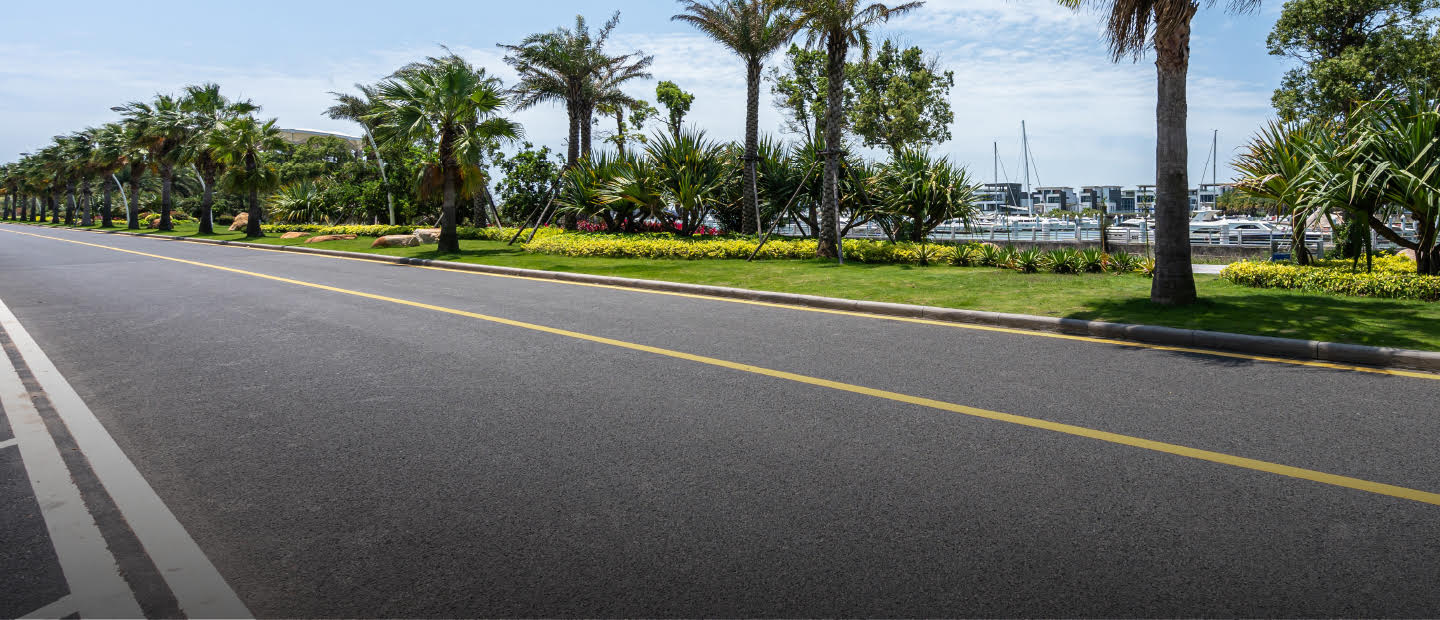 Join us on the road to discovery.

Oakland University is your ultimate travel partner.  See exciting locations and learn about topics that are important to you.

What makes us different than an average tour? In short, faculty. Our professors are world-renowned experts in their fields. They give an insider's view of the places you have always wanted to see. Experience interactive tours, get answers to your questions and enjoy once-in-a-lifetime travel opportunities.  Plus, enjoy time to relax and explore on your own.

Join us and let's hit the road ...
Transcript
Imagine a world where books come to life
and education has the power to take you places.
No limits, no boundaries.
Embrace your senses.
Hear Big Ben chime as you travel the streets of London.
Feel the musical vibes of today and yesterday,
as you explore the urban landscape of Detroit.
Smell the citrus groves of central Florida,
and breathe in the vineyards of northern Michigan.
Explore the jungles of South America and touch the microworld of the rainforest.
Taste the culture, hear the music.
Live the moment.
Let your love for knowledge soar.
Don't just read about it.
Live it.
OU ON THE ROAD - MICHIGAN
OU on the Road in Michigan
OU on the Road - California
OU on the Road in California
OU on the Road - Florida
OU on the Road in Florida

OU ON THE ROAD - ALUMNI AND FRIENDS IN WASHINGTON, D.C.
OU on the Road - Alumni and Friends in Washington, D.C.

Oakland University invites you to a reception with alumni and friends.

Postponed

Charlie Palmer Steakhouse
101 Constitution Avenue, NW
Washington, D.C.

Learn how Oakland University is navigating the current challenges in higher education. Also, hear from OU Professors David Dulio and Peter Trumbore about how the Political Science Department, like many at OU, has strategically adapted to this new landscape as well as U.S. domestic and foreign policy.
London: The Royal Life
London: The Royal Life
Join Oakland University President Ora Hirsch Pescovitz, M.D., and Randall D. Engle, Ph.D., professor of Christianity Studies, for a look behind the crown on a unique and exclusive adventure fit for kings. You will learn firsthand why this study abroad program continues to be a favorite with OU students. This vivid journey will immerse you in English culture and provide a behind-the-scenes glimpse of the monarchy. Only Dr. Engle can provide this unique experience from decades of cultivating academic connections and insider knowledge. Join us for the 5-star royal adventure of a lifetime.

October 6-15, 2022
Register for OU on the Road London
Trip Highlights
Ten days in London
Historical look at the British monarchy and renowned sites of London
Visits to iconic landmarks including Westminster Abbey, Buckingham Palace and the Tower of London
Private candlelight tour of the State Apartments of Windsor Castle
Guided tour of Hampton Court
Discussions with topic experts including OU's Professor Randall Engle, Ph.D., and travel writer Sophie Campbell
Travel with OU President Ora Hirsh Pescovitz, M.D
Daily Itinerary
DAY 1 – FRIDAY, OCTOBER 7
Independent travel arrangements to London (flight will depart on the evening of Thursday, October 6). Coach transport will be arranged from London Heathrow to central London, where we will check into Dukes Hotel for a six-night bed and breakfast accommodation. We will meet early evening for a short introductory talk by Dr. Engle. This will be followed by a champagne reception and dinner in the hotel restaurant.

DAY 2 – SATURDAY, OCTOBER 8
This morning we will meet our guide, Sophie Campbell, and begin with a walking tour to include Whitehall Palace (below ground), the exterior of St James's Palace, and the exterior of Buckingham Palace.
After some free time in central London for lunch, the remainder of the day will be at leisure. There will be a choice of optional visits this afternoon, Afternoon Tea at the Ritz-Carlton (or a similar hotel), hosted by Mrs. Engle, or a Beef Eater gin tour accompanied by Dr. Engle. Please note your preference on the booking form. These are subject to availability.

DAY 3 – SUNDAY, OCTOBER 9
You are invited to attend a morning service at St. Paul's Cathedral. This is the fifth building on the site of Ludgate Hill, the highest point in the City of London. The current cathedral was designed by Sir Christopher Wren and completed in 1710.
Stroll across the Millennium Bridge to the Globe Theatre, a reconstruction of the Elizabethan theatre for which William Shakespeare wrote his plays. Lunch will be taken in one of the old riverside pubs.
The afternoon will continue with a visit to Sutton House, a Grade II listed Tudor manor in the heart of Hackney, London. Built in 1535 by Sir Ralph Sadler, Secretary of State to Henry VIII, it is a rare example of a red brick building from Tudor times. Its interiors have remained relatively intact. We will return to our hotel for an evening at leisure.

DAY 4 – MONDAY, OCTOBER 10
After breakfast, we will travel by coach to the UNESCO World Heritage Site of Maritime Greenwich. Here we will begin with a visit to Sir Christopher Wren's glorious Old Royal Naval College buildings (formerly the Greenwich Hospital, a home for retired sailors), built on the site of Henry VIII's Greenwich Palace. We will admire the newly re-furbished Painted Hall, "Britain's Sistine Chapel," with murals by Sir James Thornhill. We will also visit the Queen's House designed by Inigo Jones, the first purely Classical building in Britain, commissioned by James VI and I, and his wife, Anne of Denmark. The house, which was once owned by Sir Francis Drake, has been exquisitely restored and recently re-opened to the public. There will be some free time in central Greenwich for lunch.
We will return to central London by the Thames Clipper, in fittingly nautical style, and return to the hotel by coach bus. This evening, dinner will be at the acclaimed Wiltons restaurant, whose history dates from 1742.

DAY 5 – TUESDAY, OCTOBER 11
This morning, we will travel by coach to Lambeth Palace (subject to availability). The site was acquired by the archbishopric around 1200 and has been the London residence of the Archbishop of Canterbury for almost 800 years. Dr. Engle and the Lord Archivist will show treasures from the archives. We hope to host a private lunch at the Palace following our visit.
The afternoon will continue with a visit to Westminster Abbey. Founded as the Collegiate Church of St. Peter in Westminster in 1560 by Queen Elizabeth I, it is the site of coronations and other significant ceremonies of national importance. In addition to housing numerous royal tombs, it is also the final resting place of many famous British subjects. A visit to the Jerusalem Chamber (the principal room of the medieval house of the Abbotts of Westminster, added in the mid-1300s) and principal working space of the King James Bible translators, will be subject to access being granted.
This will be followed by evensong service. For those who wish to climb the narrow stairs, there will be an optional tour of the organ loft with Dr. Engle and the organist afterwards. The remainder of the evening will be at leisure.

DAY 6 – WEDNESDAY, OCTOBER 12
This morning, we will depart for the Tower of London. Built by William I (the Conqueror) following his coronation in 1066, part of the Roman Wall was used to construct a mighty fortress to control access to the major port of London at that time. It has been used as a royal palace, an armory, a menagerie, and a prison and place of execution. The highlight of the visit will be the British Crown Jewels. We will return to our hotel for free time for lunch.
This afternoon, we will embark on a "London Back Street Walk," which will be led either by Martin Randall (subject to his availability) or Sophie Campbell.
Our final evening in London will be celebrated with dinner at the renowned Goring Hotel with other invited guests.

DAY 7 – THURSDAY, OCTOBER 13
We will check out of our hotel and travel by coach to Windsor. Here you can explore the grounds of the Castle and the Albert Memorial Chapel. There will be free time to sightsee the town and have lunch.
Mid-afternoon, we will check in to the Great Fosters Hotel for the next two nights. After time to freshen up, we will return to Windsor to attend an evensong service at St. George's Chapel, one of England's finest Gothic buildings. Following, we will enjoy a private candlelight tour of the State Apartments of Windsor Castle, which was founded by William I, and has been occupied by nearly every monarch since. Centuries of embellishment have resulted in one of the most impressive palaces in the world. Our tour will finish with a glass of champagne. Then we will return to the hotel in Egham for dinner with invited choral singers who sang in today's evensong (and who also sang in HRH the Duke's Royal Quartet).

DAY 8 – FRIDAY, OCTOBER 14
Today, we will explore the estate of Hampton Court. En route we will visit Runnyemede, an area of meadowland next to the Thames, which is where the Magna Carta was signed in 1215. We will visit the Magna Carta memorial and the Kennedy memorial.
Hampton Court began as the country palace of Cardinal Wolsey, one of the richest and most powerful individuals in Europe, before being sequestered by Henry VIII. Partially rebuilt and extended for William III and Mary II, it nevertheless retains some outstanding 16th century interiors and works of art. Our visit will include the great hall, chapel, private apartments, kitchens, tapestries and paintings. We will enjoy a guided tour. Coffee and a light lunch will be provided in one of the eateries.
We will return for our final dinner in the hotel restaurant.

DAY 9 – SATURDAY, OCTOBER 15
We will check out of the hotel after a leisurely breakfast and transfer by coach to the airport. Independent return flight arrangements.

Questions? Contact Sue Helderop at (248) 364-6135 or helderop@oakland.edu.