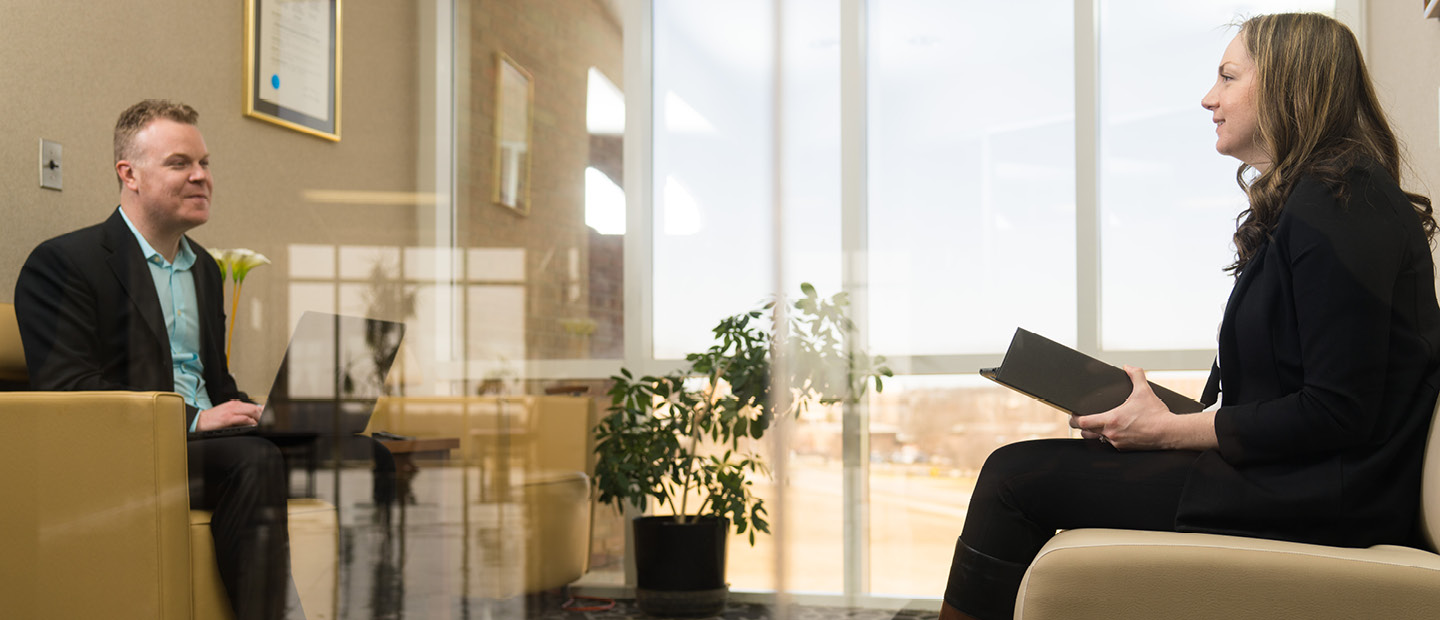 Invest in success.
In a competitive business environment, finding and retaining high performing talent is essential.
Encouraging and supporting the professional development of influential business leaders sends a strong signal that you value their contributions and recognize their leadership qualities.
Employers build their organization's leadership pipeline, increase its effectiveness and secure its future success when key employees are enrolled in Oakland University's business and leadership development programs.
Give your organization the Oakland University advantage. Contact Teri Abbo-Sutherland at abbo@oakland.edu or call (248) 370-3205.
Advantages
Investing in high-potential employees by supporting their enrollment in existing or customized business and leadership development programs at Oakland University results in immediate and long-term benefits for your organization. By focusing on contemporary, real-world issues through a strategic lens, students gain:
Next day on-the-job application of new strategies, tools and approaches to increase effectiveness
Exposure to diverse business perspectives
Enhanced leadership and management capabilities
Improved team building and communication skills
Stronger strategic thinking, problem-solving and critical thinking techniques
Increased knowledge and skills without interrupting their career
Access to a vast professional network they can tap to help solve business challenges
Programs
Give your organization an advantage with motivated, loyal and skilled team members. Offer employees the opportunity to sharpen their skills with flexible programs designed for working professionals.
Executive MBA, an alternating weekend program for professionals already in or aspiring to leadership roles.
Graduate certificates in business essentials, business analytics, finance, fintech, information security management, and more, to broaden business understand and boost skills in specific areas.
Custom learning solutions tailored to meet the unique needs of your organization, industry or team.
Recent Programs
Aligned in their commitment to train the next generation of medical professionals and improve health care through learning and research, Oakland University and Corewell Health partnered to offer the Physician Leadership Academy to an exceptional team of Corewell Health physicians.
The School of Business Administration in partnership with Professional and Continuing Education (PACE) developed a tailored, data-driven and evidence-based executive education program that is based on research in the fields of management, organizational behavior and psychology relevant to the context within healthcare.
Partner with us
If you're interested a program customized for your employees, organization or industry or are seeking key leadership, professional development or essential business skills, we're ready to partner with you to explore options to meet the needs of your organization.
Whether you're looking to send one employee or a small group, we welcome the chance to collaborate with you to help you achieve your goals.
Contact Teri Abbo-Sutherland at abbo@oakland.edu or call (248) 370-3205.