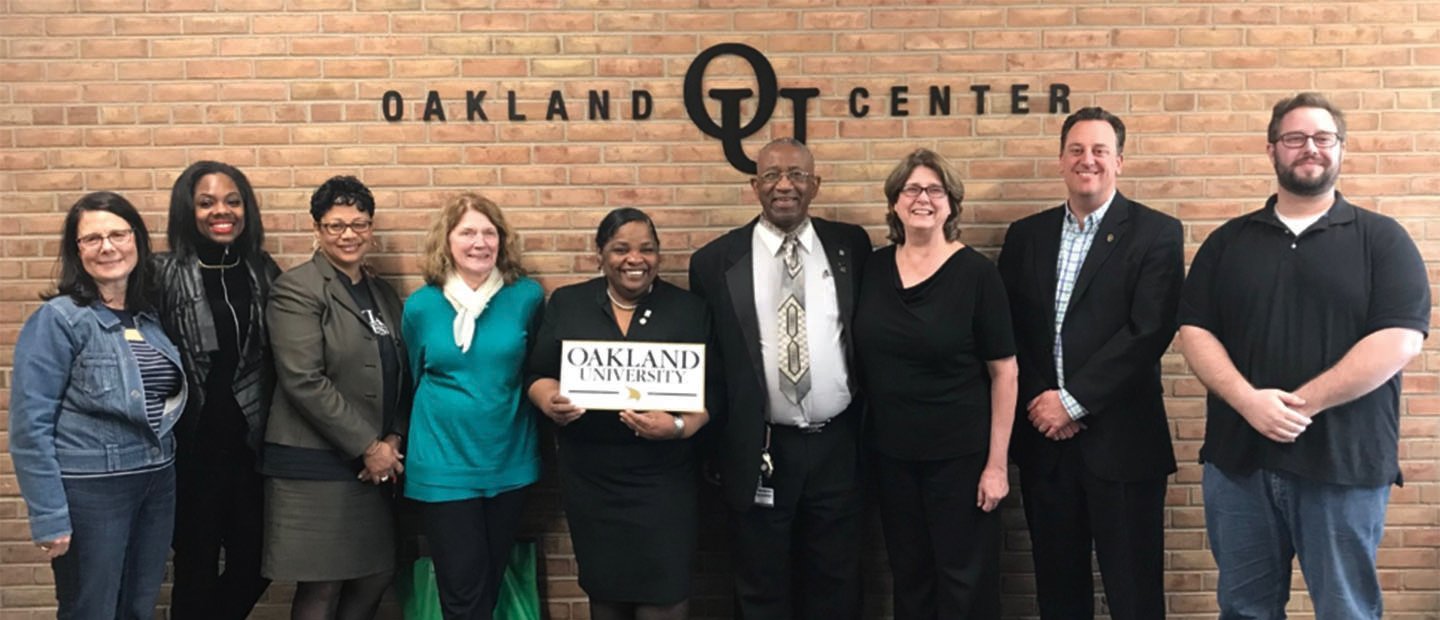 The Civic Engagement pillar works with multiple entities in Oakland County and Oakland University to encourage community discussion regarding prevalent issues in Pontiac.
Pillar Leads

David Dulio, Ph.D.
OU Lead
Professor
Chair of Political Science
ddulio@oakland.edu

Angela Powell
Pontiac Lead
Oakland County Commissioner
angelapowell12@gmail.com

Vernita Duvall
Community Partner
Sr. V.P., USI Insurance Services
Pontiac Public Library
Board of Trustees
vduvall@pattersonbryant.com
Objectives
Increase civic literacy

Increase multicultural experiences

Conduct civic engagement events important to Pontiac
Initiatives
PUB Students join OU Students at 50th District Court
A partnership with Judge Cynthia Walker and Project Upward Bound that took high school students from Pontiac and their OU mentors visit the 50th District Court to hear from court staff about careers in the court system. They also conducted a mock trial with Judge Walker leading the session.
Community Conversations/Speaker Series
"RACE IN OUR COMMUNITIES: A TOWN HALL MEETING"
This event was held on campus and co-hosted by the Center for Civic Engagement, the Division of Student Affairs and Diversity, and the Center for Multicultural Initiatives as well as several community partners. Rochelle Riley moderated and Tom Kimble and Khary Mason also participated on the panel. More than 90 individuals from campus and the community gathered for the discussion.
"MARIJUANA IS LEGAL. NOW WHAT?"
The Center for Civic Engagement and School of Nursing hosted a conversation with campus and community on the hurdles communities are facing in the wake of the legalization of recreational marijuana. Over 100 attendees from campus and community gathered for the discussion.
Voter Information Cards
Hundreds of "Voter Information Cards" distributed to community members with help from the Oakland County Links, Inc. in Pontiac.
Outcome Data
180 individuals from Pontiac and Oakland University gathered to re engage and come back to the public square

Over 90 people (campus and community) attended a discussion on race in our communities
Over 100 people (campus and community) gathered for discussion on the 2018 elections, which increased civic literacy and engagement in the city of Pontiac
20 people (campus and community) attended a candidate forum on Oakland University's campus sponsored by the Political Science Department's honor society that included candidates seeking to represent the city of Pontiac
Nine Public School and Public Academy students interned at City Hall
Hosted and engaged 10 state legislative candidates in Candidates Forum