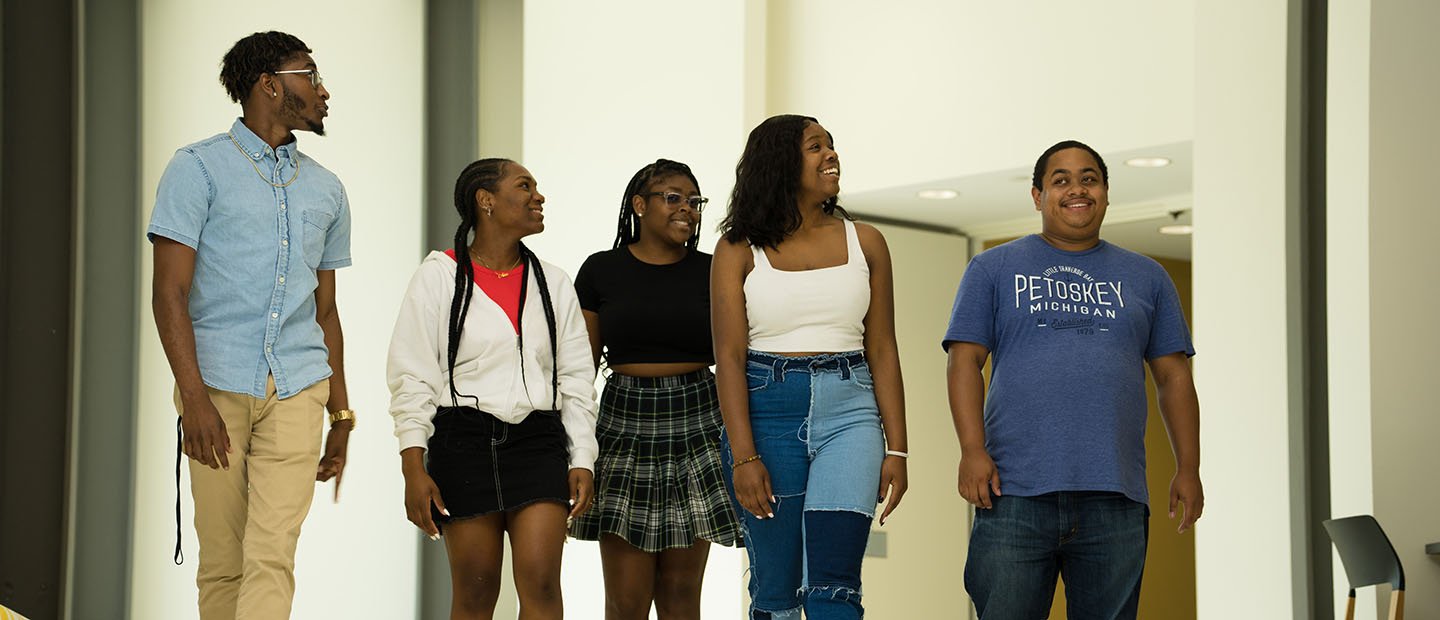 The CMI Senior Transition Series is an eight-part biweekly seminar program open to students who want to prepare for their transition out of undergraduate studies at Oakland University.

Participants will attend professional development and foundational life-skill workshops facilitated by Oakland University alumni and professional staff.  Practical topics include:
Mental Wellness
Tips for Apartment Hunting
Professional Etiquette
How to Network
Navigation of Benefits and Salary Negotiations
Financial Literacy and Credit Management
Career Fair Preparation
Graduate School Admissions and Success
September

CMI Senior Transition Series Orientation 
Tuesday, September 6, 2022 
3 p.m. - 4 p.m. 
Oakland Center, Room 126
An overview of the content and topics that will be covered throughout the workshop series. Participants will get to hear from workshop facilitators and have the opportunity to sign up for specific events or the entire workshop series. 
Financial Health & Literacy
Wednesday, September 14, 2022
3 p.m. - 4:30 p.m.
Oakland Center, Room 127
Presentation by finance industry professional and OU alum will cover: Budgeting, Income Adjustment, Credit, Student Loans, and Employer Benefits
Prep for the Career Fair 
Tuesday, September 20, 2022
12 p.m. - 1 p.m. 
Career Services Office, 103 North Foundation Hall
This workshop will serve as a primer for the fall career fair. Career Services and CMI professionals will discuss: Job Search Toolkit Optimization; Business Attire; Interview Preparation; Assessing Workplace Climate & Diversity
October
All Things Grad School!
Monday, October 3, 2022
Time: 2 p.m. - 3 p.m.
4000 Ann V. Nicholson Apartments
OU Housing staff and current graduate students will discuss all things grad school. Topics will include: paying for school, the application process, test taking, and more!
Strengthening My Leadership
Tuesday, October 11, 2022
Time: 12 p.m.- 1 p.m.
Oakland Center, Room Lake Erie
This workshop will cover the basics of leadership, focusing on understanding one's own leadership style. We will work on finding your leadership style and discussing the strengths and opportunities that come along with it.
LinkedIn Workshop 
Thursday, October 13, 2022
12 p.m. - 1 p.m.
Career Services Office, 103 North Foundation Hall
Join Oakland University Career Ambassadors for an interactive workshop on establishing a LinkedIn Profile and establishing an online professional networking presence. 
November

Designing your Life after Graduation
Wednesday, November 2, 2022
12 p.m. - 1 p.m.
Career Services, 103 North Foundation Hall
Adapted from the NYT Best Seller book, Designing Your Life, join Career Services for a highly interactive opportunity to design the life you have always dreamed of.  Through this engaging experience, participants will receive an introduction to Career Services and define a vision for success at Oakland University and beyond. 
Imposter Syndrome & Navigating Anxiety
Tuesday, November 8, 2022
12 p.m. - 1 p.m.
Location TBD
Dr. Travis Goldwire, Group Coordinator, from OU's Counseling Center will discuss the importance of caring for your mental health. Discussion topics will include: Managing Stress and Anxiety; Work/Life Balance; Building Healthy Habits; Overcoming Imposter Syndrome
Adulting 101: I've Graduated from College, Now What!?
Thursday, November 17, 2022 
12 p.m. - 1 p.m. 
Oakland Center, Room 125
In this session, we will talk about the specific skills that most adults master by their  30s or 40s. Some people learn these skills from adults in their life, but there's a serious learning curve that happens for most people after they graduate from college and move on. We will cover how to prepare for your future in order to be a happy, healthy, thriving "adult." 
December
Network for Net Worth
Thursday, December 1, 2022
12 p.m. - 1:30 p.m.
Location TBD
Rocket Companies professionals and OU alum will review impactful networking strategies for leveraging the value of your connections. There will be a panel discussion to offer opportunities to ask questions.