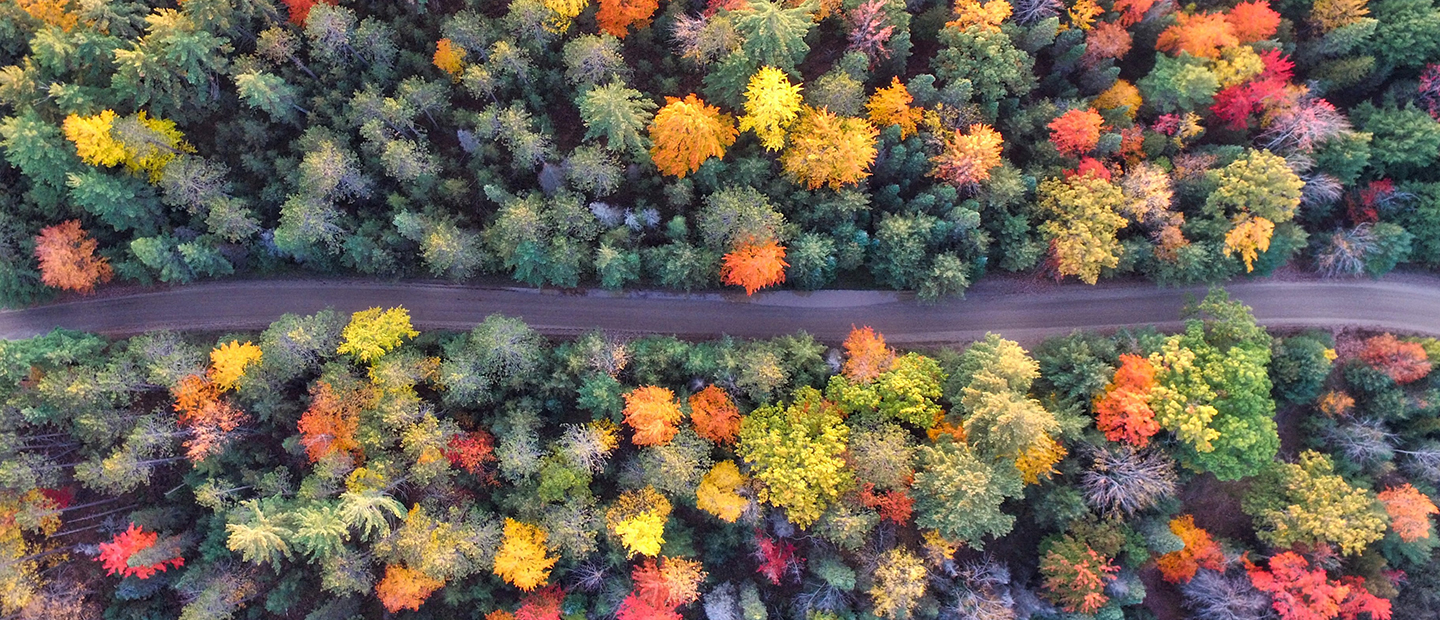 Sustainable Teaching
As some aspects of the COVID-19 pandemic improve and "return to normal" rhetoric persists, we are taking more thoughtful steps back into familiar work, learning, and living spaces. Tired from uncertainty, trauma, and tragedy, many are coming to a similar conclusion: our "normal" pace of life was not sustainable. We want a more hopeful return, one that respects and values each other, our environments, our resources, and ourselves. 
In a workshop last month, we channeled these thoughts and feelings into the topic of Sustainable Pedagogy, or teaching practices that are sustainable for the faculty member, for students, and for the communities and ecologies surrounding these people.
What gives you and your students life and energy?
During the workshop, faculty shared what teaching-related work gave them life and energy and what work took it away. This wording comes from appreciative inquiry, which seeks to increase resources for that which is making an organization thrive.
What teaching-related work gives you life and energy?
Faculty shared the following:
Sense of accomplishment and/or connection, especially with others (e.g. implementing new curriculum design)

Seeing the application and effects of their work 

Feedback of excitement from students

Seeing the light bulb go off in students

Seeing students work off of your ideas and work and make them their own

Learning from students

Having fun
What teaching activity takes away your life and energy?
Faculty shared the following:
grading/marking

Quiz building (right wording, tedious tasks) 

Cheating

Committee work that feels fruitless (i.e. doesn't go anywhere)

Student attitudes averse to learning; labor required to get students through

Prescriptive, seemingly arbitrary rules/boundaries 

Negative feedback on something you're excited about

End-of semester student surveys
We noticed the pairing between these two prompts. For example, while reciprocity and feedback were life-giving for faculty, grading and disconnection were life-taking. The issue of grading may show that grading is not the feedback we may assume that it is. Instead, we value authentic, organic feedback rather than sorting students into letter and number categories. (See our teaching tip: Alternatives to Traditional Grading.)
In addition to considering what teaching work is life-giving or life-taking for you, reflect on what learning work is life-giving and life-taking for students. 
While you may have ideas based on working with students, how much better would it be to ask the very students who are in your classrooms right now? Knowing what is happening in class to feed their natural inclination to learn and what is muting that inclination can make all the difference in respecting students' resources and priorities.
What teaching-related work and projects have you seen the fruits of semesters and years later?
With this question, we consider the sustainable not only in terms of how much labor is required, but what comes out of this labor. Instructors and students alike are more willing to put extra effort into a project if we see meaningful effects in the short and long term. Two of many examples include community-engaged learning and open pedagogy, both of which require much investment but contribute to more sustainable practices for students and communities. Community-engaged learning cultivates authentic learning experiences for students from which communities directly benefit. Open pedagogy is not only about providing free or low-cost texts for students, but giving instructors and students the freedom to edit these texts, distribute them, and see what life they take on. Open pedagogy practitioners also propose renewable assignments rather than disposable ones.
How does teaching and learning work contribute to a larger ecology (the discipline, a local community, a network, the OU campus)?
While community-engaged learning and open pedagogy can help us approach this question, there are many ways to consider how the work of a classroom contributes to the environment around it, whether that be the physical land, the community, or some other defined ecology. Indigenous perspectives on teaching and learning practice a mindfulness of one's role in sustaining an environment now and in the future. Start by prompting students with this question, whether in a reflection before or after a class project, a discussion forum, or an on-campus discussion. 
Set up the discussion to recognize the current environment with a question such as "In what ways have course content or the discipline historically sustained and harmed its surrounding environment?" Sometimes we are ready with ways our work has contributed to creative breakthroughs and scientific discoveries and need to reflect deeper on what cost may have come in those breakthroughs, such as destruction to communities and environments. Such a conversation can help focus a class's work on what are our biggest issues and best opportunities to make sustainable contributions.
In conclusion: What is required to sustain you?
Faculty are so critical to the mission of higher education that much is asked of them, and faculty often do what they can for students, their field, and their institutions. But when are more resources needed? Related to teaching work, consider what monetary resources are available to sustain any new work, such as CETL's annual Teaching Grant provides faculty a stipend for designing a course with inclusive practices and the Senate Teaching and Learning Committee's Educational Development Grant, which covers some expenses for teaching development activity and resources on a rolling basis.  
Resource considerations go beyond the financial: sometimes sustainability requires tabling or rejecting work and the tenets of academic capitalism (Slaughter, 1991; Berg & Seeber, 2017), especially after a year and a half of more labor than ever before. Sustainable teaching also incorporates doing less rather than always doing more with less. This might look like fewer assignments, fewer grades, and a higher concentration on the projects that matter most and relationship-building.
References and Resources 
Save and adapt a Google Doc version of this teaching tip.
Written by Christina Moore, Center for Excellence in Teaching and Learning at Oakland University. Photo by Aaron Burden on Unsplash. Others may share and adapt under Creative Commons License CC BY-NC. View all CETL Weekly Teaching Tips. Follow these and more on Facebook, Twitter, and LinkedIn.