Thursday, Jun 24, 2021
Evolving financial future: New fintech graduate certificate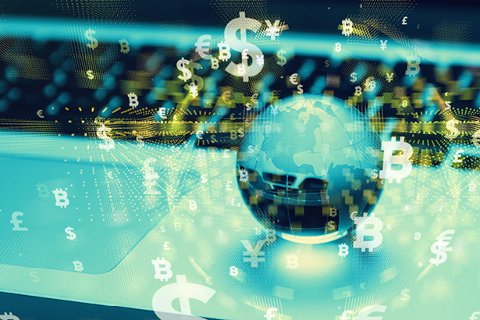 Prepare to meet the growing demand for careers at the intersection of finance and technology with Oakland University's new 15-credit FinTech Graduate Certificate program.
The financial services landscape is evolving rapidly with advanced technology. Professionals and students can prepare to meet the growing demand for careers in this field by enrolling in Oakland University's new FinTech (financial technology) Graduate Certificate program. The 15-credit program available fall 2021 combines finance with specialized data-management skills.

"Students will develop an encompassing grasp of the interaction of finance and technology," said Robert Uptegraff, special instructor, finance. "When you can combine those two, it opens up career possibilities."

As organizations across industries adapt to new demands and opportunities, the need for tech and finance-savvy professionals is expected to increase steadily. Businesses are focused on building expertise to respond to and leverage fintech opportunities.

For example, the way businesses adapted from cash to checks to credit cards, and now, digitized payments have expanded finance, according to Uptegraff. Fintech intersects the traditional finance sector with evolving technology including, data mining, artificial intelligence, block chain, cryptocurrencies deep learning, machine learning and text analytics.

Oakland University's new certificate program is ideal for students holding a bachelor's or master's degree interested in pursuing corporate or investment finance with an emphasis on technology or data analytics, or a business or data analytics career in the corporate or investment finance sector.

Interested students can apply online at oakland.edu/futureoustudents/.

Learn more about OU's FinTech Graduate Certificate program.